An attorney platform with a purpose.
Our mission is to empower independent attorneys to expand the reach of their practices and better serve their clients.
Modern businesses don't work in isolation. Your practice shouldn't either.

The last few years have fundamentally changed the way businesses operate. Work is done virtually, across state lines, and in partnership with like-minded companies.

Independent attorneys have struggled to keep up. No longer can they service their clients when their needs span the length of the country across multiple practice areas. Independent attorneys need more resources to keep up in this rapidly evolving era.

Overture aims to reset that balance by providing independent attorneys with the resources to not only keep up, but to thrive.


Overture is the first invite-only platform that pairs a highly-curated community of attorneys with referral technology designed to broaden the reach of your practice.
A community of client-centric attorneys
As an innovative network, our community of independent attorneys are united by a shared commitment to core values that align everything we do.
A tech platform revolutionizing referrals
Our first-of-its-kind platform allows our attorneys to ethically refer cases to each other and generate referral fees, all backed by our streamlined billing functionality.
Overture members wherever you are and wherever you need them.
At Overture, we're building a community of independent attorneys from coast-to-coast, one member at a time.
"This isn't about building a new referral platform. This is about changing the way solo and small firm attorneys work together and extend their practices."
Arya Firoozmand, Esq.
Chief Executive Officer
Our Values
Setting the standard for outstanding service
Responsiveness
We believe that responsiveness goes beyond a quick response. It's the core tenet of how we show care for the needs of our clients and our peers.
Responsiveness (x2)
Responsiveness is so integral to us, that we listed it again. It's the number one way clients rate their attorney.
Innovation
To change the way independent attorneys work, we have to embrace new and better ways of solving problems for the betterment of our clients.
Collaboration
We believe that we're better practitioners, colleagues, and leaders together rather than alone.
The Founders
Built by attorneys that understand your practice
Arya Firoozmand, Esq.
Chief Executive Officer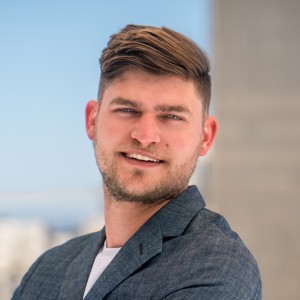 Curt Brown, Esq.
Chief of Legal Innovation & General Counsel
The Overture Team
Kaitlin O'Riley
VP, Product Operations
Aja Hashian
Director of Membership
Sean Williams
Director of Technology
Caty Hall
Member Support Specialist
Nick Raleigh
Front-End Developer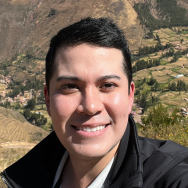 Alex Lopez Torres Riega
Back-End Developer
Luis Luevano
Member Support Specialist
Advisory Committee
Howard Miller, Esq.
Former President of State Bar - CA
Charles Rampenthal, Esq.
LegalZoom, Former GC
Beverly Rich, JD, PhD
Professor, University of Utah
Brian Lee, Esq.
Managing Partner, BAM Ventures
Sally Robertson, Esq.
LegalZoom, Former VP
Eddie Hartman, Esq.
Simon-Kucher, Board Member
Shamin Walsh, Esq.
Managing Director, BAM Ventures
Ken Friedman, Esq.
Divorce.com, General Counsel